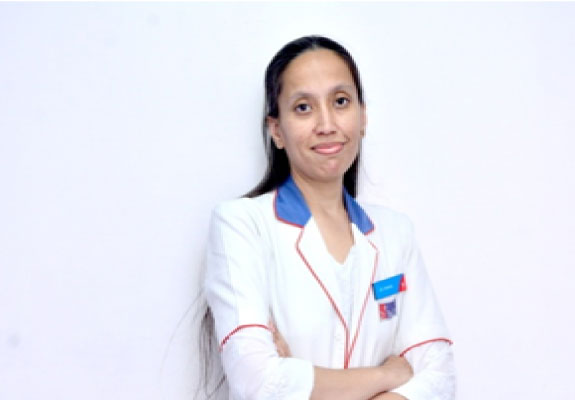 DR. AMRITA SAHNI
B.H.M.S; Advanced diploma in clinical research
MEDICAL EXPERIENCE: 7 YEARS
SPECIALISATION: SKIN PROBLEMS, ACNE, VITILIGO, PSORIASIS, ECZEMA, WARTS AND LICHEN PLANUS
Dr. Amrita Sahni is working with Dr Batra's™ Homeopathy as the Head of Medical Services at the Noida Sec 18 clinic, Delhi. She has a Bachelor's degree in Homeopathic Medicine and Surgery. She has also completed an Advanced Diploma in Clinical Management. She has successfully treated over 8077 patients; of which around 4469 were hair loss patients and over 1902 were patients with skin disorders. Dr. Amrita Sahni specializes in acute as well as chronic ailments, especially allergic bronchitis, asthma, arthritis, migraine, hair fall, irritable bowel syndrome, skin diseases, piles, musculo–skeletal disorders, children's diseases, digestive problems, genito–urinary disorders and gynaecological disorders, amongst others.
About SKIN CLINIC IN NOIDA SEC 18, DELHI
In our clinic in Sec 18, Noida, the team of expert doctors has treated over 12,058 patients suffering from skin problems. We have a 94.3% success rate in treating skin disorders with homeopathy, as authenticated by the American Quality Assessors. Our skin specialists at Dr Batra's™ ensure that all our patients get safe and best in class scientific solutions for all types of skin ailments.
Hair Loss

Skin Disorders

PCOS

Child Health

Allergy

Thyroid Disorder

Depression

Stress Management

Sexual health

Women`s health

Obesity

Other Ailments
Positive Results
Before

After

Before

After
Patients Speak
Rakhi TandonI was diagnosed with chronic psoriasis and was taking allopathic medicines since last 6 years. My friend suggested me to go Dr Batra's homeopathic clinic in Noida. Since one month I am taking medicine here and I am off my allopathic medicines completely, which I used to take since ages. Thanks to Dr Batra's team that my skin condition has improved drastically. Dr Batra's is the best homeopathic clinic near me and I strongly recommend it.
Satish SalianI have always been conscious about the way my skin looked and felt with Eczema. I knew that long sleeves won't help me fix the agony and pain I went through each day. I had heard of Dr Batra's homeopathy and decided to consult them. I was pleasantly surprised on how well homeopathy worked in reducing the flare-up and redness. I recommend everyone to visit Dr Batra's for treatment of skin problems.
Prashasti DevagudaThe homeopathic doctor at Dr Batra's in Noida has helped me tackle my Acne. The staff at the clinic is good and extremely helpful. I would definitely recommend homeopathy treatment to all for all skin problems.
WHAT TO EXPECT DURING YOUR SKIN CONSULTATION AT DR BATRA'S™?
Customized solutions: We at Dr Batra`s™, offer comprehensive and customized skin solutions, combined with our advanced scientific diagnostic technology.
Advanced technology: Our doctors use proprietary technologies like 3-D imaging device for the analysis and evaluation of your skin health. We show pride in introducing India's first 3D imaging device for the analysis and evaluation of skin health. This is based on advanced optical technology developed by scientists in Ireland. It allows the skin to be viewed in 2 and 3 dimensions enabling multi-spectral analysis of epidermis and dermis. These treatments are individualized based on the patient's symptoms, skin type, temperament and extent of the problem.
Addressing emotional concerns of the patients: Homeopathic skin treatment at Dr Batra's™ extends beyond the physical symptoms. Our homeopathic treatment addresses the underlying emotional triggers like stress, anxiety and depression that are often seen in patients with skin problems. The treatment provided by Dr Batra's™ clinic, goes a step further and works towards re-integrating the patient into normal life with the goodness of homeopathy.
Proven results: A study conducted by A.C. Nielson showed a higher than average improvement seen in patients that visited Dr Batra`s™ for skin ailments compared to general practitioners, specialists and local homeopaths.Some of the common skin conditions that we treat here at Dr Batra's™ clinic are:
Acne: A study conducted by A.C. Nielson showed a higher than average improvement seen in patients that visited Dr Batra`s™ for skin ailments compared to general practitioners, specialists and local homeopaths.Some of the common skin conditions that we treat here at Dr Batra's™ clinic are:
Eczema: Eczema, also known as Atopic Dermatitis, is a chronic skin condition that is characterized by red, inflamed and itchy skin. It is commonly seen in children but can also affect adults. Skin Eczema disease tends to flare up periodically and may be accompanied by Asthma in some cases.
Psoriasis: Psoriasis is an autoimmune skin condition that speeds up the life-cycle of skin cells. This results in rapid build-up of the cells on the surface of the skin leading to rapid accumulation. These accumulated extra skin cells form scales and red patches. These Psoriasis patches are most often associated with itching and can be sometimes painful.
Vitiligo: Vitiligo is a skin condition that is characterized by white patches on skin. This occurs when skin loses a pigment called melanin which imparts the skin with its native colour. It is a chronic condition that can cause extreme emotional stress and depression in people suffering from it. In many cases, Vitiligo has also lead to social rejection, trouble in relationships and marriage.
Lichen Planus: Lichen Planus is a chronic inflammatory condition that affects the skin, mouth and genitals. It is characterized by rows or clusters of dark, raised and flat-topped skin lesions.
Warts: Warts (also known as Verruca) are small, non-cancerous, usually painless growths on the skin. They are caused by a virus called the human papillomavirus. Though skin warts are harmless, they can be quite disfiguring leading to low self-confidence and self-esteem.
Homeopath
Dermatologist
Homeopathic Pharmacy
Hair Transplantation Clinic
Skin Care Clinic
Noida Sector 12 Noida Sector 27 Noida Sector 16
Nearest Dermatologist To Me
Skin Doctor Near Me
Skin Doctor
Skin Specialist Near Me
Skin Care Clinic
Skin Specialist
Skin Clinic Near Me
Best Skin Doctor Near Me
Skin Treatment
Skin Clinic
Skin Treatment Near Me
Pimple Treatment
Eczema Treatment
Acne Treatment
Vitiligo Treatment
Eczema Medicine
Vitiligo Cure
Acne Specialist Near Me
Acne Doctor Near Me
Acne Treatment Near Me
Acne Doctor
Eczema Specialist
Eczema Doctor
Psoriasis Doctor Near Me
Psoriasis Treatment Near Me
Vitiligo Doctor
Vitiligo Specialist
vitiligo specialist near me
Eczema Specialist Doctor Near Me
Dermatitis Specialist Near Me
Psoriasis Specialist Near Me
Vitiligo Clinic
Vitiligo Doctor Near Me
Vitiligo Clinic Near Me
Skin Specialist in Noida
dermatologist in Noida
Skin Doctor in Noida
Best Skin Doctor in Noida
Best Skin Specialist in Noida
skin specialist in Noida near me
skin doctor in Noida near me
Skin Specialist Doctor in Noida
top dermatologist in Noida
Best Skin Specialist Doctor in Noida